I retired officially on Feb. 23, 2016 after 50 years of working. I will continue to work part time as a CNC Instructor and as an Independent Contractor/Consultant/Programmer for as long as I am healthy and feel I can contribute to the manufacturing community.


I have served in the CNC industry for 42 years now, 12 years as an operator, 8 years as an Application Engineer, 6 years as a machine shop owner, and 16 years as a Manufacturing Engineer, Programmer and Process Engineer.
I am currently a CNC Instructor at Symbol Training Institute.
I taught a Mazatrol CNC class at a Community College for 3 years.
work email rick@cncconsultingandtraining.com
personal email rlucchetti4@att.net
cell phone 847-609-0480
I was a resident of Cary for 35 years. I enjoy playing golf, bowling and fishing. Just recently moved to Del Webb in Huntley, Ill.
New Additions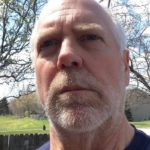 I welcome Bob Johnston to the team. Bob will be assigned to local training and customer support. He brings 31 years of Mazak experience and much more machining expertise to our team.